Theory
Theory
This method is aimed at restoring mobility in the stiff areas of the back (mainly the thorax) to relieve the painful areas (mainly the cervical and lumbar)
After consulting with your certified therapist M.E.S.E.R.S, adding this method with back treatments (physiotherapy, chiropractic, osteopathy) gives a better and stabilized results.
Our locomotive system needs a constant and regular movement powered by breathing in order to carry out its function. Any prolonged decline or excess movements are harmful to this system.
These three exercises help to fight against degeneration of the intervertebral disc caused by prolonged sitting and/or the carrying of excessive loads (physical and / or emotional).
Stress areas of the back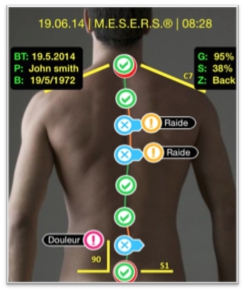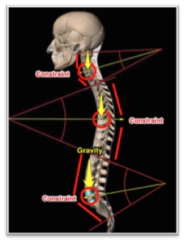 The spinal is subjected to vertical stress, prolonged sitting and / or physical and / or emotional loads. The spine area becomes stiff with time.
Areas relieved by 3 keys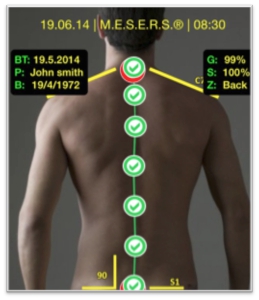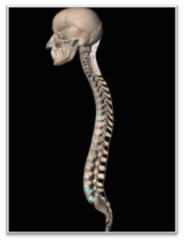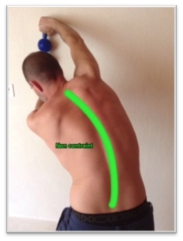 The back will be heated, stretched and stabilized by the 3 key exercises and a painless movement will be regained in no time.
Modules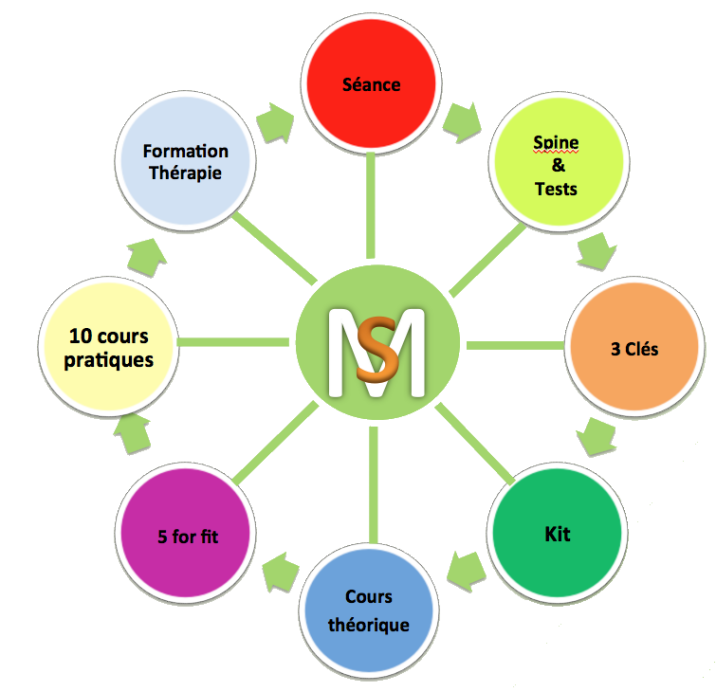 Discover our Eight modules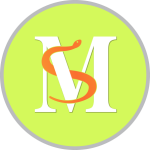 The MESERS therapeutic session is proposed during loss of movement. And it is done by a qualified therapist who has completed the MESERS training.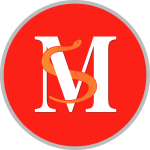 Spine & Tests are an Apple and Android application for performing exercises and carry out tests that evaluate the improvements of back movement during a therapy or specific exercises.
MESERS essential 3 keys are the 3 therapeutic exercises for alleviating and improve back movement.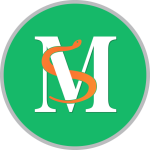 MESERS Kit is composed of a pulley and a roller, that allows you to carry out a pleasant and effective therapeutic exercise and those for the strengthening of 5 for fit.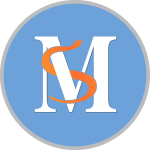 MESERS Theoretical Course (with duration of about 50 minutes) is given to patients by a certified MESERS therapist. This course explains how to keep a healthy back and providing support for the exercises.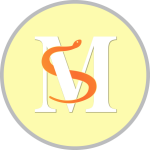 The 10 MESERS practical courses (10x approx. 50 min.) Are offered to patients who desire to improve their health through movement exercises and and strengthening exercises which are carried out in MESERS school.
5 min for fit is a series of 10 exercises to strengthen your body in 5 minutes a day preserving your back.
They are realized with the kit MESERS.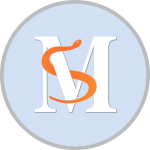 The MESERS training for therapists is reserved for physiotherapists, osteopaths and doctors who want to offer an active and very effective approach to their patients.
Study
The M.E.S.E.R.S three exercise method have been the benefits of a thesis in osteopathy in Switzerland:
"Optimization of spinal movement through the combination of osteopathic treatment and specific exercises" (Biollay S.) June 2013.
Numerous scientific studies have shown the value of adequate exercises during lower back pain, such as:
Malvivaara and al, Helsinki « United Kingdom back pain and exercices and manipulation » Eur. Spine.J. 220 9 (3) pp 202-­‐7.
The New England Journal of medicine (Feb. 2005) Has confirmed the benefit of adding a 3 months exercises a year on some 1354 patients with lower back pain to medical and functional treatments.
The exercises improve treatments
Faq
Questions frequently asked by patients to Anthony Berchten (AB):
1. Can we do exercises, if you have back pain?
AB. Yes, if your therapist authorized you to and if you do it correctly and without pains.
2. What is the main difference between the M.E.S.E.R.S. method and the conventional back exercises?
AB. It is fast, pleasant and efficient. The associated equipment allows for fun and well targeted exercises.
3. Can I do just one of the three exercises?
AB. No, only the three exercises performed in the order prescribed gives good results.
4. What if I don't have the M.E.S.E.R.S. equipment?
AB. I highly advised the acquisition of these materials because they guarantee an effectiveness of the exercises.
5. What are the reasons for using Spine & Tests application?
AB. It enable you to quantify your back movement and when to consult your MESERS therapist if the results are not optimal.
6. Is it worth adding the 5 for fit fitness exercises to the 3 essential exercises?
AB. These fitness exercises help improve your metabolism in general and makes you feel better.
7. What should I pay particular attention to during exercises?
AB: Listen to your body in the short and long term and adapt the exercises to your current level of skill.
So treat yourself by performing the exercises.
Testimonial
Sports testimonial
Amateur Swimmer, made a 28 km, swimming from Morges – Nyon and 50 km from Lausanne – Geneva for the association « www.reves-­‐suisse.ch » for children with serious pathologies.
Before calling for our body's to make efforts, it is natural to let our body function smoothly.
This method allows me to get back on foot faster after a long day of sports or work.
The exercises are easy to perform and very effective. They helped me to overcome my long hours of training on a daily basis (sometimes up to 16h per week).
I practice the M.E.S.E.R.S. exercise method every day to maintain my results and improve my fitness.
Mr. Thémis Lianetis
Patient Testimonial
Ever since i completed the M.E.S.E.R.S. key exercise method on a daily basis, My back and shoulders have been maintained
Despite the stress of work.
Ref: 204675
My back pain disappeared after 3 weeks of daily practice of the 3 keys exercises. I highly recommend this method to all my friends.
Ref: 204423
There have been a clear progression of my shoulders despite of my regular sitting position and the stress of my office work.
Ref: 201536
Quick relief of my pains with these three essential exercises, I can not do without the roller and the pulley.
Ref: 200990
Advertisement
Advertisement
This booklet has been designed for patients who have been followed by a certified M. E. S. E. R. S. therapist. Each exercise must be adapted to the age, pathology and his/her level of competence.
Only the strict compliance with the order of the exercises, instructions, dosage and the daily practice of these allows for optimal results.
A M.E.S.E.R.S. ® therapeutic consultation and preliminary training of the method by a certified therapist are essential before archiving them.
These sheets are copyright protected. Any use outside the strict limits of copyright law without the latter consent is prohibited and may be subject to legal action.
This prohibition also applies to photocopies, translations, microfilming and use through any intermediary technology resources.
Charter
MESERS ® therapists charter :
The charter aims to bring a relationship of trust between the patient and mesers practitioners.
MESERS-certified therapists are committed to work with respect to themselves and the well-being of patients.
The therapists are committed to perform the exercises daily to preserve their backs
And in compliance with the safety guidelines of the method.
Without pain and respect of respiratory rate.
They work and share common useful information for improving the method.
Each therapist session must contain information, demonstration
and a verification of MESERS practical exercises.
Exercises for the back Nyon